2001 US. $5 American Gold Eagle Coin BU, 1/10 oz. Fine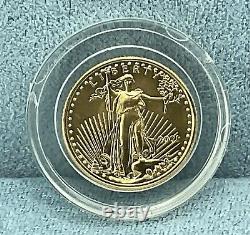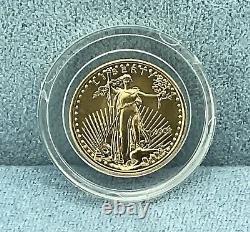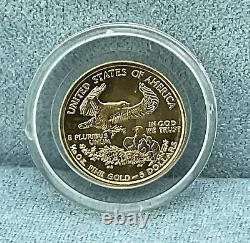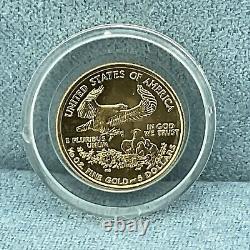 New and Fine Estate Jewelry. DIAMOND MASTERS, LLC - USA COINS Estate Buyers! We are licensed and insured Estate Buyers. Location: Man O' War Place?
The American 1/10oz Gold Eagle features the very symbol of our Nation's freedom. First minted in 1986, the American Gold Eagle is among the world's leading gold bullion coins.
The reverse pictures a family of eagles, symbolizing family tradition and unity. Steeped in history and emblazoned with the symbols of our Nation, the American Gold Eagle is an obvious choice for any investor with the heart of a patriot. W - West Point (Not Shown). Mint began production of bullion coins celebrating our Nation's foundation in liberty.
Available in gold, silver, and platinum, these coins are accessible to all collectors with a patriotic spirit. Diamond Masters USA Coins offers over 45 years of combined experience in the jewelry industry as prominent buyers, sellers and appraisers of diamonds, estate jewelry, precious metals, and rare and collectible coins. As proud members of the BBB, we strive to offer 100% satisfaction to our customers and will work with you to make your experience with us nothing short of excellent. Address: Diamond Masters USA Coins Man O' War Place 115 N.