2016-W Standing Liberty Centennial 1/4oz Gold Coin W COA. 999 FINE GOLD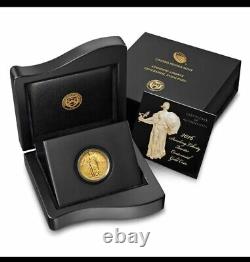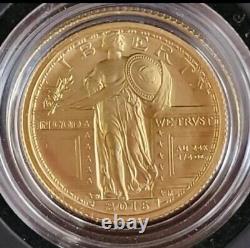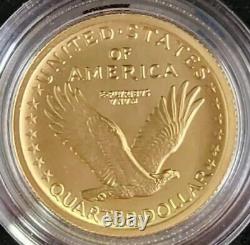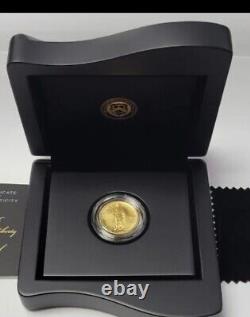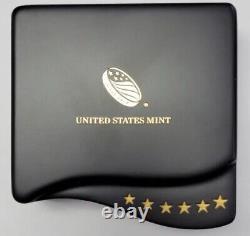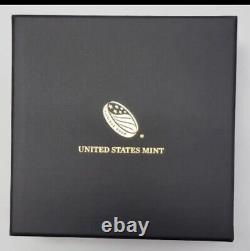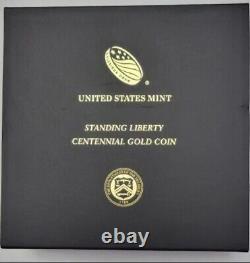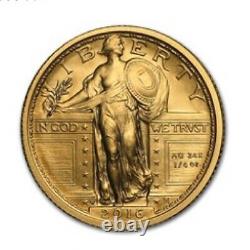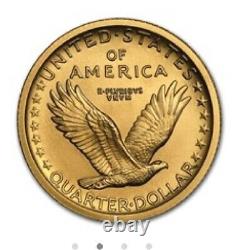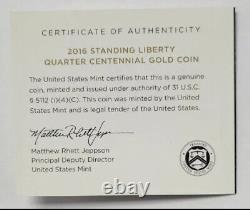 2016-W Standing Liberty Centennial 1/4oz Gold Coin Box and COA - ###129413;###129689. Eventuall y, the dollar will crash to a point where precious metals will be a necessity , make sure you have precious metals in your portfolio.
Don't worry about spot price , precious metals will be the ultimate winner. Mint issued these 2016-W 1/4 oz Gold Standing Liberty Quarters in celebration of the 100th anniversary of Hermon MacNeil's famous design of the 1916 Standing Liberty Quarter. Housed in the original mint box with a certificate of authenticity. Centennial design issued in celebration of the original Standing Liberty Quarter from 1916. Obverse: Hermon MacNeil's design features a militaristic Lady Liberty holding a shield and olive branch walking through an opening in a wall bearing 13 stars. Inscriptions are "LIBERTY, " "IN GOD WE TRUST, " "AU24K, " 1/4 oz.
Reverse: Depicts an eagle in flight with its wings outstretched. The eagle is flanked by 13 stars, seven on the left and six on the right. This was the original design by Hermon A.
Mint at West Point, N. This special 100th anniversary coin was issued in memory of the popular 1916 Standing Liberty Quarter and features 1/4 oz of. 9999 fine Gold making this coin a great addition to both numismatic & investment portfolios. Add this 1/4 oz Standing Liberty Quarter to your cart today! This is the second coin in the series commemorating the coins minted during the Renaissance in American coinage called for by President Theodore Roosevelt.
Though the original Standing Liberty Quarter was struck in Silver, it is now celebrated in. 9999 fine Gold giving great detail to its timeless design. The original Standing Liberty quarter was struck from 1916 to 1930. The Standing Liberty was struck at the Philadelphia Mint during this time period except in 1922, when no quarters were struck at any mint in the United States.
This beautiful coin will have a circulation strike finish and a reeded edge. The Gold Standing Liberty is the second of three coins the U.
Mint will release this year to celebrate popular designs introduced 100 years ago! 9999 Fine Gold in Box w COA.