2023 25x1 gram Gold Maplegram25 RCM Royal Canadian Mint. 9999 Fine in Assay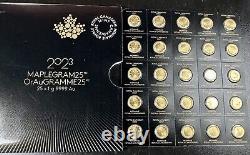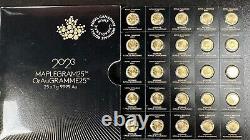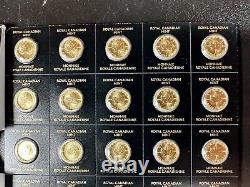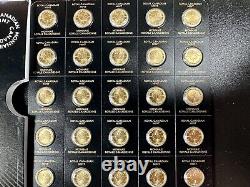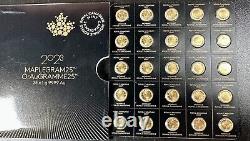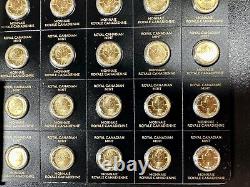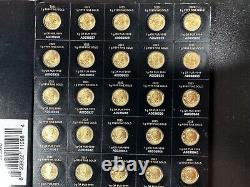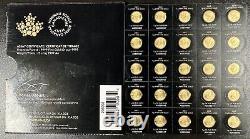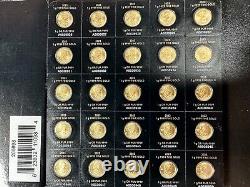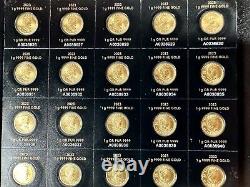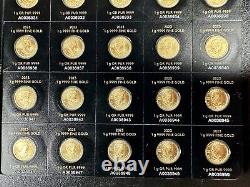 Each Maplegram25T sheet is wrapped in an assay certificate sleeve certifying the purity and weight of the Brilliant Uncirculated (BU) coins inside. Each coin carries a certified weight of 1 gram. Her Majesty's name is on the upper rim, while the coin's face value of "50 CENTS" and year of issue is on the bottom. Reverse (Tails/Back) : Master Engraver Walter Ott was the designer of the Maple Leaf stamping the reverse side, with "CANADA" arching over it and the coin's data regarding weight, fineness, and metal content surrounding the outer rim.
The inscriptions are in English and French, reading: "9999, " "FINE GOLD, " "1g, " "OR PUR, " and "9999". The radial lines representing the Mint's safety as well as anti-counterfeiting marks clearly visible. Total Gold Content: 25 Grams (25 Individually serialized, 1 Gram Coins).
Legal Tender: Backed by the Government of Canada. Be sure and subscribe to our store newsletter for exclusive savings opportunities and coupons! The item for sale is as shown in the photos. If you have any questions about this item or any other item(s) listed on our marketplace, please feel free to ask us anytime. If you need more time, please message us, and we'll do our best to accommodate you.