22K 916 PURE Dubai Real Fine Gold Coins Women's Necklace 18 long 1.5mm 7.7g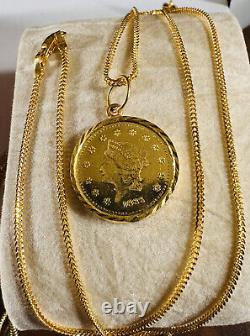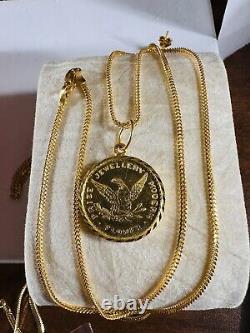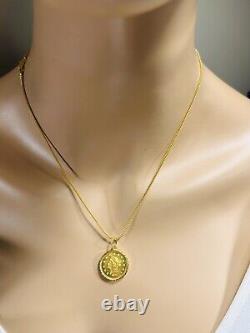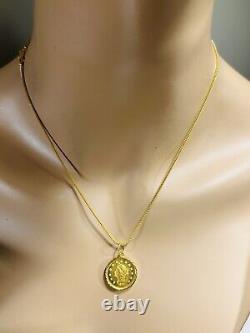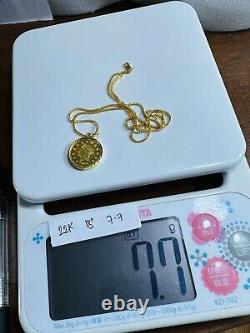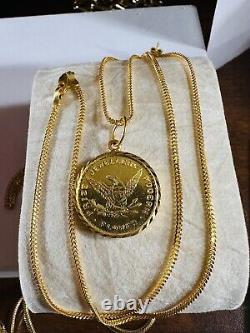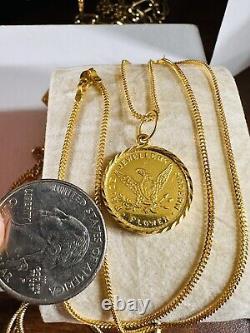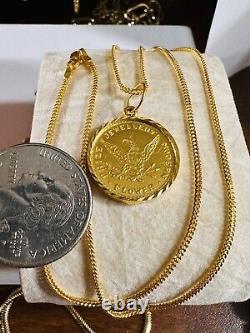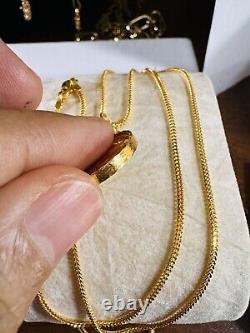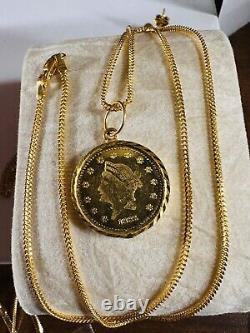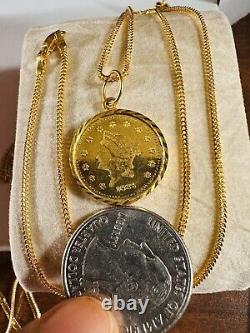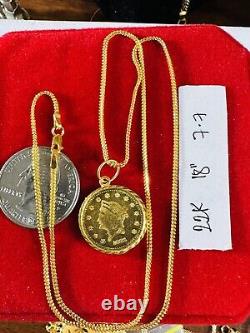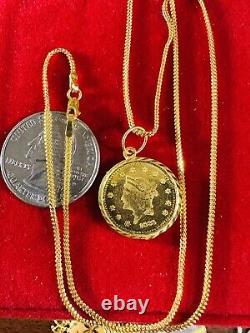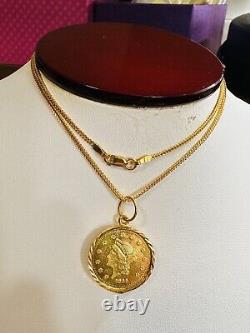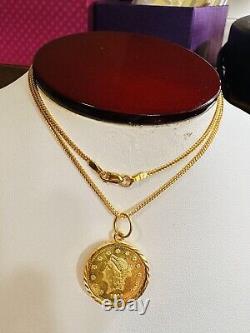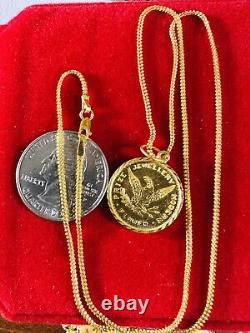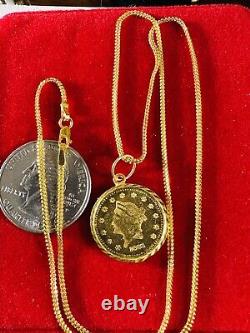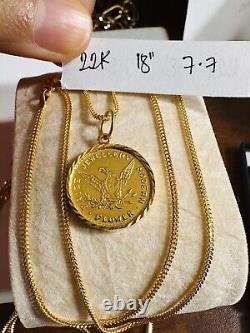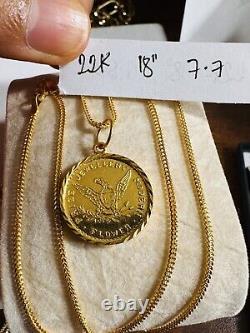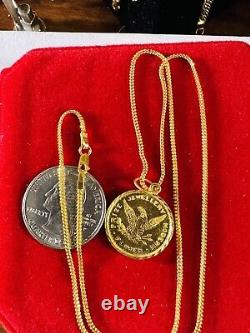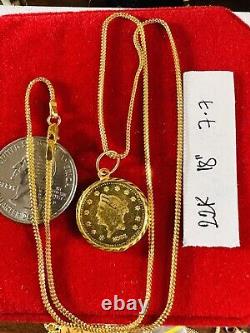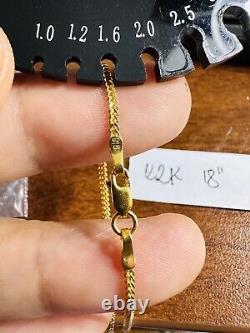 Elevate your style with this stunning 22K gold necklace featuring round coin charms. The 18-inch foxtail chain is made of 916 pure Dubai real fine gold, making it a valuable addition to any jewelry collection.
Its light weight only 7.7g approx. The lobster closure ensures a secure fit, making this necklace perfect for special occasions like weddings, anniversaries, or Valentine's Day. This elegant chain necklace is versatile enough to complement any outfit, whether casual or formal.
The charm pendant design features beautiful engravings, making it a unique and personalized accessory. This necklace is excellent for those who want to make a statement without talking about the condition of the jewelry.