Fine Pure 999 24K Yellow Gold Women Lucky Coin Fish Pendant 1-1.2g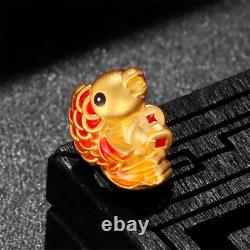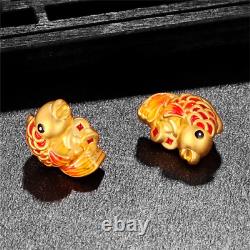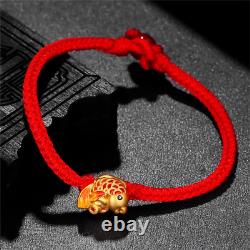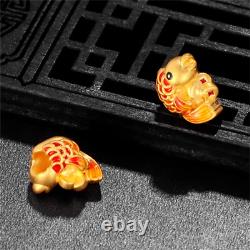 The picture is enlarge, please check the size. Use occasion: You can take it as a gift gor your lover, your family, your friend. Test: All of our items, we test them before e get them from factory, when you ge it, you can retest by. Acid test or go to the professional jewelry test office. Please return it within 30 days after you get it! Double check our description about the detial and pictures before you place an order to ensure it is what you like. We dont accept the reason: I dont like it anymore.
A: Yeah, all my item is real gold, we test them before we get them from the factory. Do you accept return if I don'y like it?
A: We offer 30 days return guarantee, you can return it without any reason within 30 days after you receive it. The Welcome you to visit our factory & actyak Store in Shanghai. 3 Over 10 Years Jewelry making experience.