Tube of 25 Gold King Charles British 2023 Britannia 1/10 oz. 9999 fine £10 Coins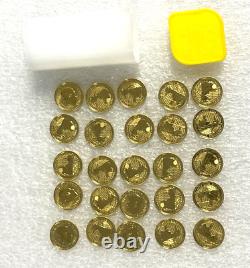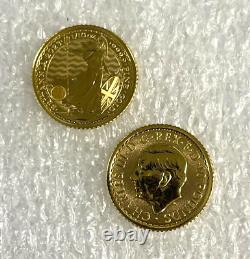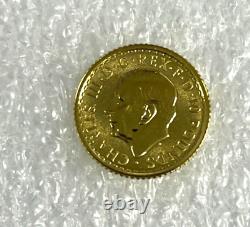 Gold Britannia King Charles 1/10 oz. Each coin is 1/10 troy oz. 25 - Gold 1/10 oz. Great Britain King Charles Britannia 2023 Coins.
Ustomers will receive 25 Gold 2023 King Charles Royal British Mint Great Britannia 1/10 oz. E do not search the coins. Coins sometimes have small spots of scratches from the Mint.
Hours - Nights & Weekends. We try our best to reach each customer in a timely manner.